History of
Loch View Farm
Loch View Farm was established in 1987 by Wallace and Pauline Booth. They have developed the farm over the years and run various businesses, from self-catering, to fishing, to boarding kennels and cattery. Their son, Wallace has taken over the running of the farm and is planning on building on his parents' success. He wants people to enjoy what he has been so lucky to grow up with.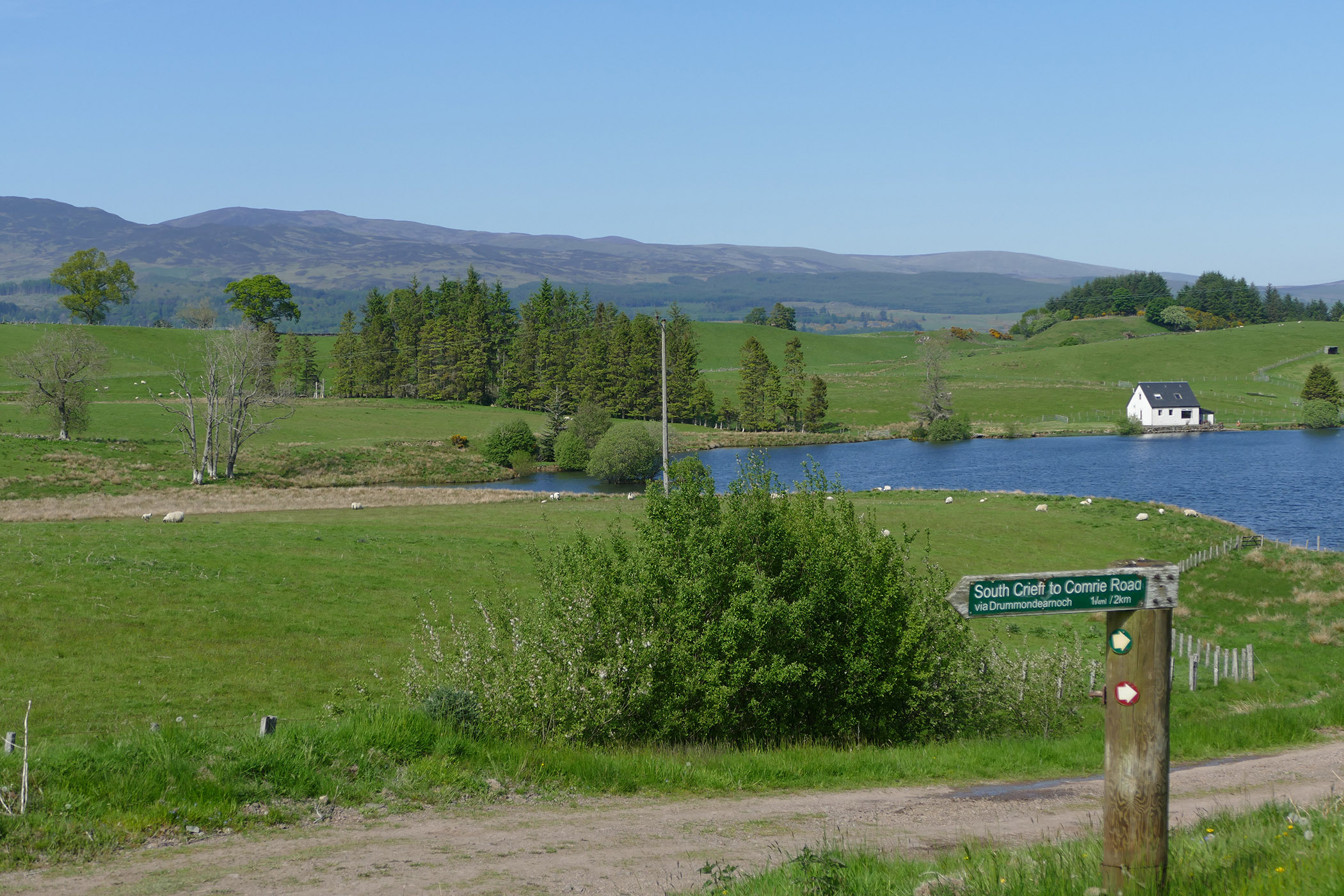 Accommodations
Loch View Farm currently offers two separate accomodations for rental all year round. The Lodge, the biggest of all, caters more towards larger groups up to 8 guests. The Annexe, the newest adition, is mainly suited for couples or small families up to 4 people.
A beautiful hidden valley in the heart of Perthshire, just outside the tranquil village of Comrie, that offers so much to do. Walks, hikes, fishing, golfing, days out exploring and alsos the ability to get away from it all and have a relaxing break. Please also note that the main circular walk around Comrie, the Bogton Braes circuit, goes through Loch View Farm, allowing extremely easy access to this beautiful walk.
Got a Question?
Policies & F.A.Q.
Are the accommodations popular with families?
Yes! Both accommodations offered by our farm are well suited to guest families. The Lodge is the largest of the two properties and can accommodate up to 8 people, while The Annexe can accommodate up to 4 people.
What is there to do at Loch View Farm?
Some of the activities you can expect to have access to are hiking, a games room(The Lodge), tennis court, fishing, golf course (within 3 km), tennis equipment and a jacuzzi.
Please note for certain activities some charges may apply. For up to date information please contact us.
How many guests can sleep at your accommodations?
The Lodge, also known as Wallace Lodge, can accommodate up to 8 guests. The Annex, our newest addition, can accommodate up to 4 guests.
We can accommodate a slight variation to these numbers, however, please get in touch before booking to ensure we can do so.
How can I get to Loch View Farm from the nearest airport?
You can get to our farm in aproximately 1h and 10min from the nearest airport.
Is there a car park at Loch View Farm?
Yes! There is ample space at our farm to park our guests vehicles.
What are the check-in and check-out times?
Both accommodations have a check-out until 10:00 and check-in from 15:00.
Do you have any accommodation that is pet friendly?
Currently none of our accommodations are pet friendly. This might change in the future.
Checkin & Checkout
Check-out: Until 10:00
Check-in: From 15:00
Each accommodation has an additional cleening fee.
A deposit of £200 will be paid by bank transfer prior to the arrival date and will be fully refunded at check-out after a satisfactory inspection. Bank details will be provided once the booking has been confirmed.
Cancellation Policy
Guests can cancel free of charge up to 24 hours after booking.
Full refund* if the booking is cancelled more than 14 days before check-in.
50% refund if the booking is cancelled between 7-14 days before check-in.
0% refund if the booking is cancelled less than 7 days before check-in.
*If payment is done using a Credit/Debit card, a 2.4% fee off the total amount paid will be taken from the refund by the payment processor. This does not apply to payments done through bank transfer.
Get in touch to request a booking cancellation.
Relax in comfort
Book your holiday!